Thick and thin will surprise you – it is a wonderful weave structure to create original fabric designs. It is simple to warp and weave and the resulting fabric has a wonderful texture. The fabric for this cute little jacket was woven using DK weight Ashford Tekapo and a hand dyed laceweight yarn with accents on the collar and cuffs in a handspun boucle. The fabric was wet finished (washed and dried flat) and then
pressed with a iron on wool setting before the pattern pieces were cut from it. Cutting your hand woven fabric is not nearly as scary as you think it may be. I place my patterns pieces on the fabric, trace around with tailors chalk then cut out and overlock the edges of each piece to secure, if you do not have an overlocker (serger) you can use a zigzag stitch on your regular machine. Then proceed as per your pattern instructions. There is something really special about making garments from your hand woven fabric - why don't you give it a go today! I highly recommend it!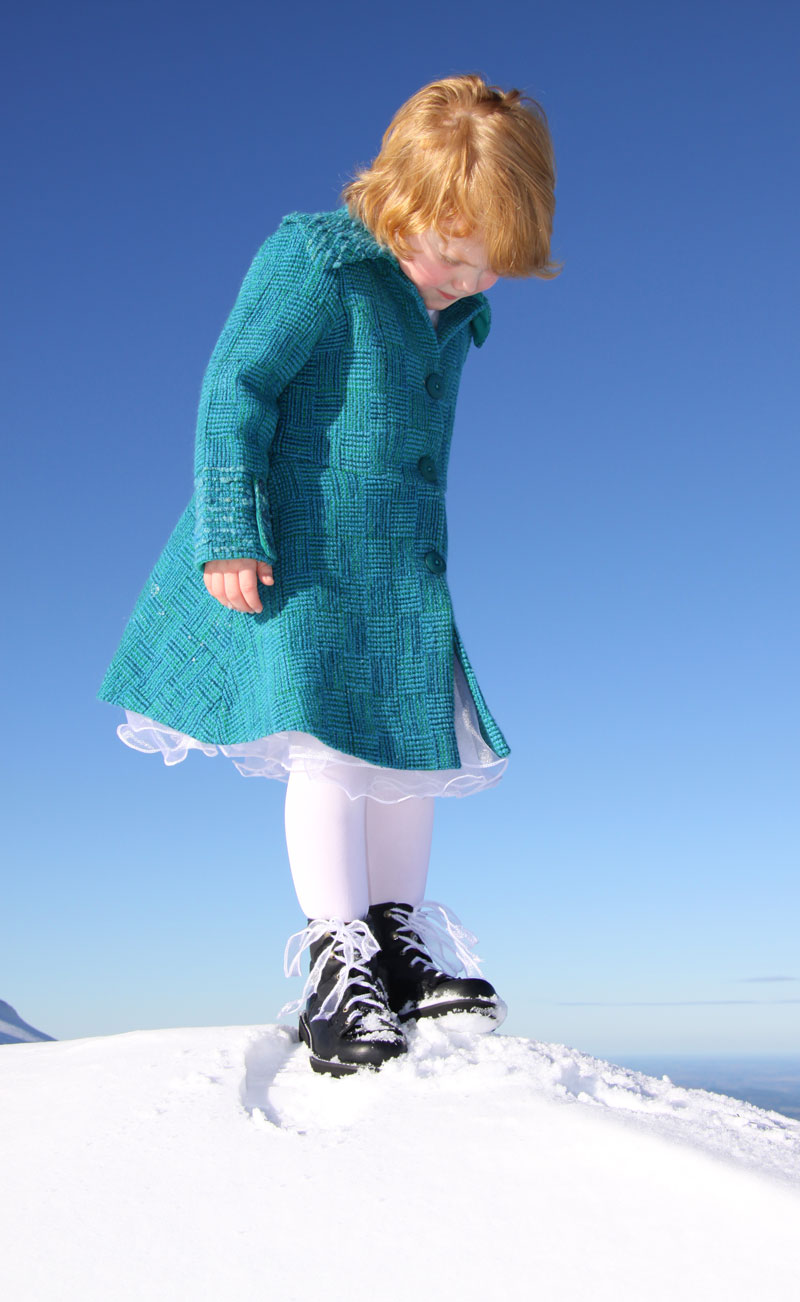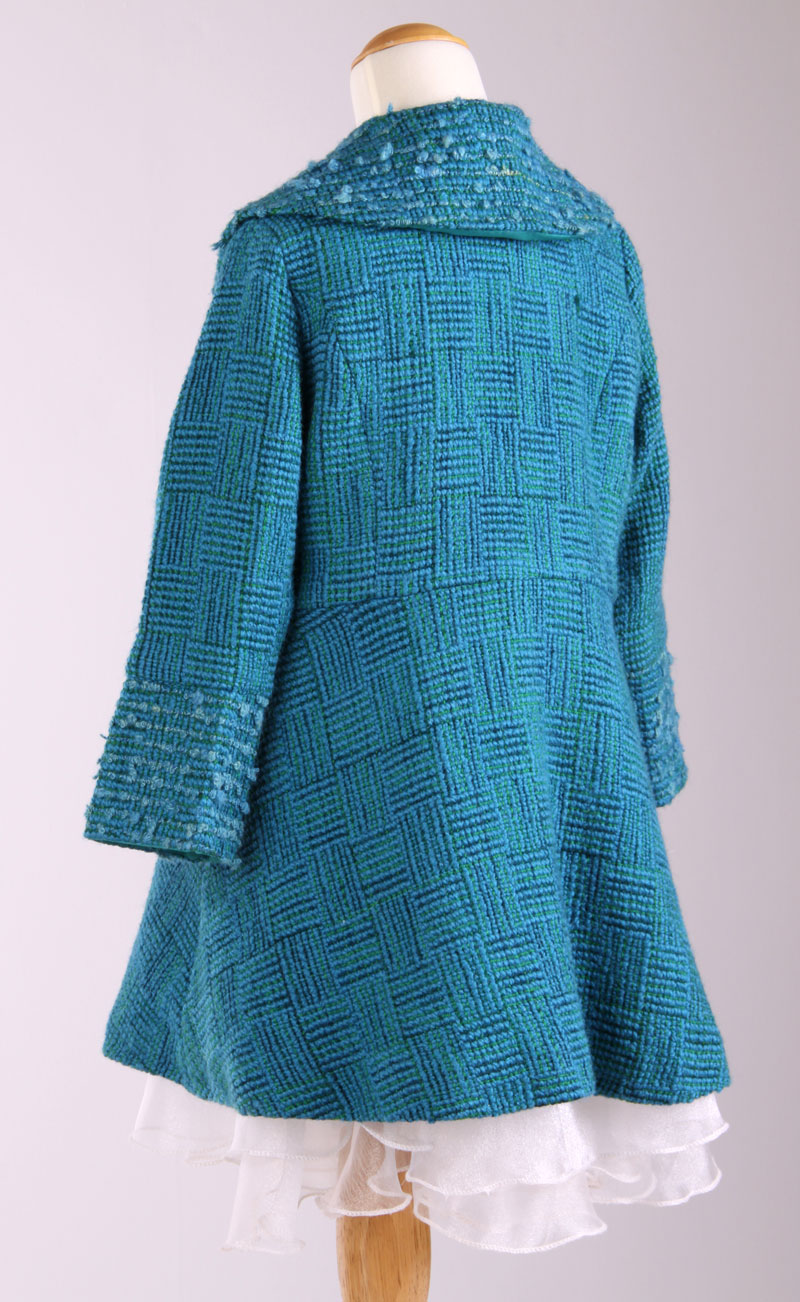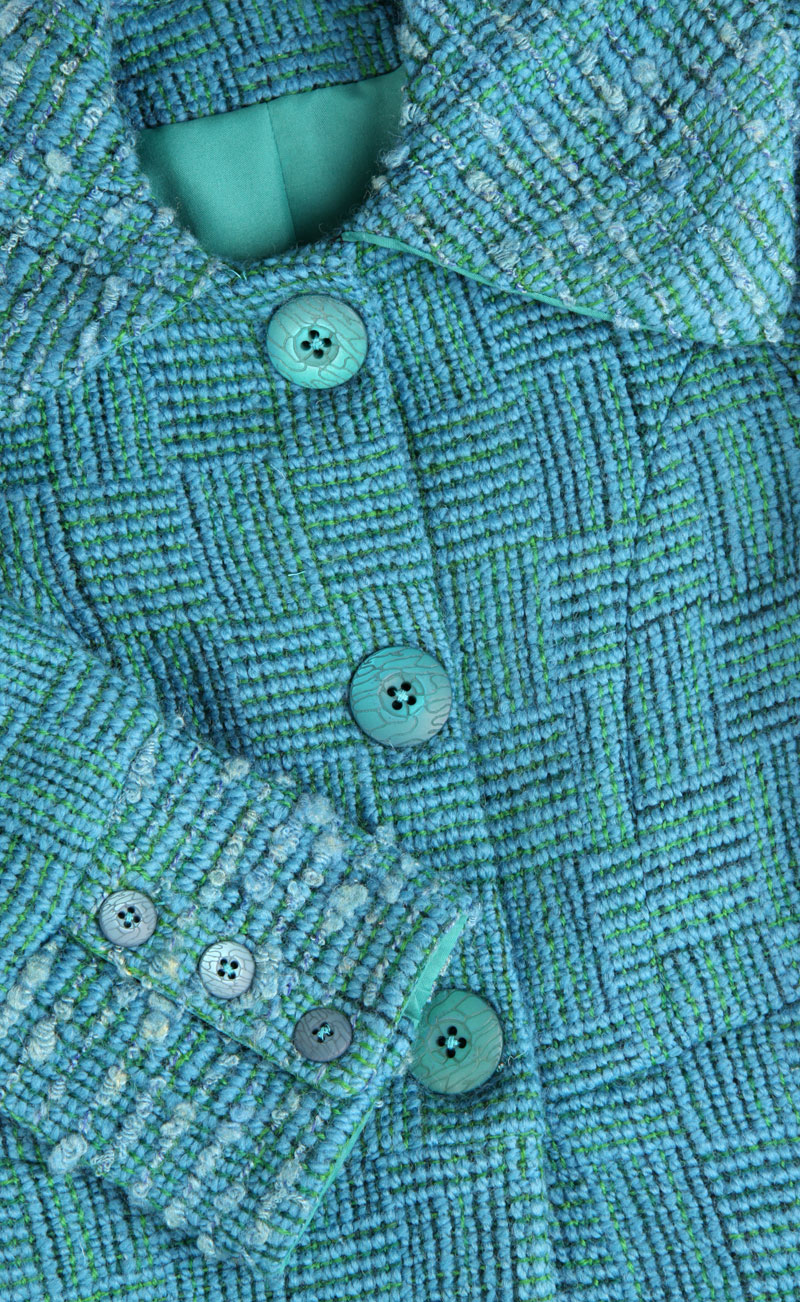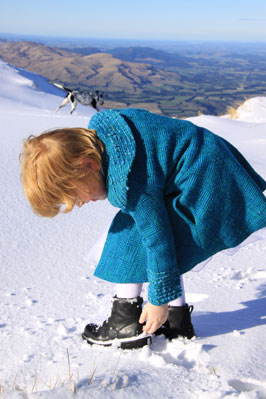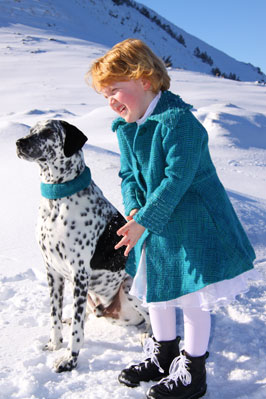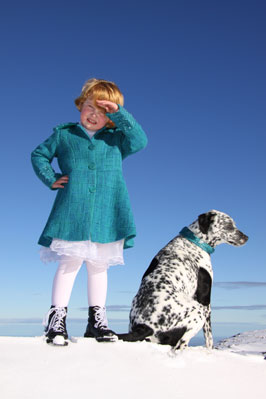 Isn't there a rule about working with children and animals!
You will need:
Loom: Four Shaft 80cm (32ins)
Reed: 50/10cm (12 dpi)
Material: Tekapo yarn 8 ply/DK (100% wool, 200m/218yds,100gm/3 ½ozs net) 6 balls, Fine 2 ply (100% wool, 110/2) hand dyed with Ashford dyes, 200gm/7ozs, Hand Spun Merino and Silk Boucle - 60gms/2ozs
Use the same colours in both warp and weft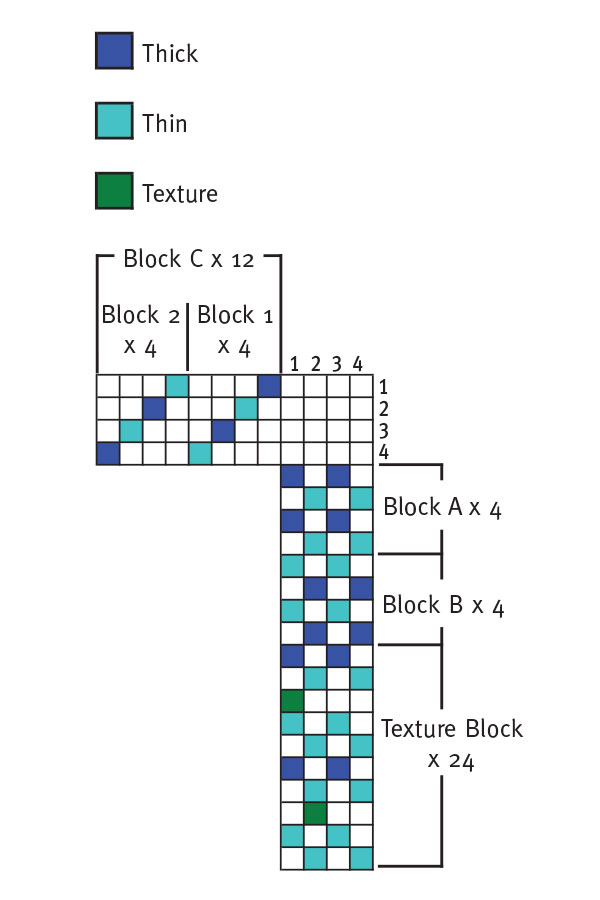 Here's how:
Weave Structure: Thick and Thin
Warp Length: 384 ends - 380cm (150ins)
Warp colour order: Alternating the thick and thin starting with a thick yarn
Sett: 12 dpi
Other: 2 x 80cm (32ins) Stick Shuttles
Width in reed: 80cm (32ins)
Woven Length: 3.50m (11½ft)
Finished size: 75cm x 345cm (30 x 136ins)
Weaving:
1. Wind one shuttle each, of thick and thin yarn.
2. Weave Block A.
3. Weave Block B.
4. Repeat step 2 and 3 until weaving measures 3m (3yds).
5. Weave 50cm (20ins) of Texture Block using your handspun Boucle as the texture yarn.
6. Remove from loom, wash, dry then use your favourite pattern to make.
Happy Weaving!!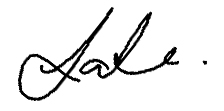 by Ashfords